August 23, 12-6pm at Mayday Space (free)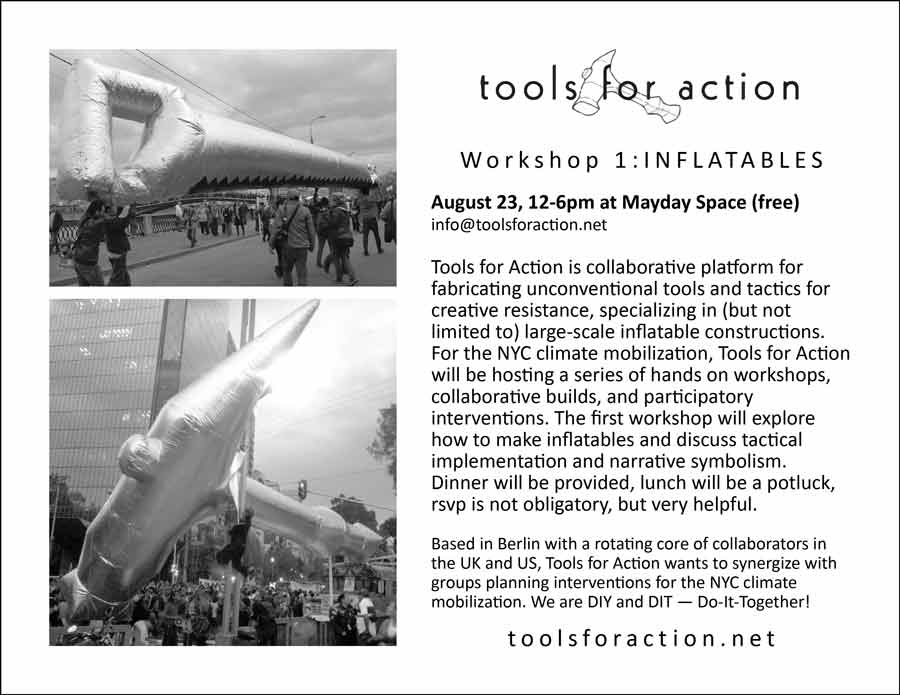 Tools for Action is collaborative platform for fabricating unconventional tools and tactics for creative resistance, specializing in (but not limited to) large-scale inflatable constructions. For the NYC climate mobilization, Tools for Action will be hosting a series of hands on workshops, collaborative builds, and participatory interventions. The first workshop will explore how to make inflatables and discuss tactical implementation and narrative symbolism.
Dinner will be provided, lunch will be a potluck, rsvp is not obligatory, but very helpful.
Based in Berlin with a rotating core of collaborators in the UK and US, Tools for Action wants to synergize with groups planning interventions for the NYC climate mobilization. We are DIY and DIT — Do-It-Together!
More info on our facebook site! if you have specific questions, please email us at info(at)toolsforaction.net